Discrete delivery nationwide. All products are top-shelf, lab-tested, federally legal, natural and additive free.
Free Delivery on orders over $100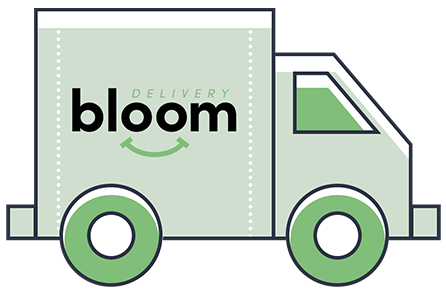 Bloom is the best! I've been purchasing cannabis legally in my state and have recently switched to hemp flower for its convenience. I've ordered from several websites and none compares to Bloom. Top-Notch flower, comparable to some of the best dispensary MMJ.
Smooth, relaxing cannabis flowers. Beautiful buds. Great product & customer service. Order arrived within 24 hours and far exceeded my expectations!
I've been looking for a good supplier of high quality, high-CBD hemp flower, and I have to say, no one else compares. Bloom, hands down, has the best hemp flower anywhere and their prices are more than fair. Lightning fast shipping too! Great company.
Pristine smelling terpene profiles. I've been looking for a reliable supplier of CBD flower for months and Bloom is the best I've been able to find. Five stars.
FINALLY! A CBD company with actual flower that looks and smells like the real thing - better than the real thing, because I can still get through my day without sinking into the couch. I love Bloom's buds 😀
I love herb, but can't enjoy much because of my job. When I found out about hemp flower, I began looking for a company with bud that was like what I used to enjoy - Bloom delivered. I can hardly believe the quality of this stuff. They'reee Greeaattt 🙂
I was skeptical about this 'legal cannabis' that I had been hearing about until when the farm bill passed. I tried it. Oh man, this stuff is great!  The hemp flower had a robust smell and was very smooth and relaxing. Great price and fast shipping too.